Take a step to industry 4.0 with Luxmet's solutions
All of Luxmet's solutions are also offered as full service - risk-free. Gain full control of your EAF process and start saving without making any additional investments.
Electric Arc Furnace (EAF) process control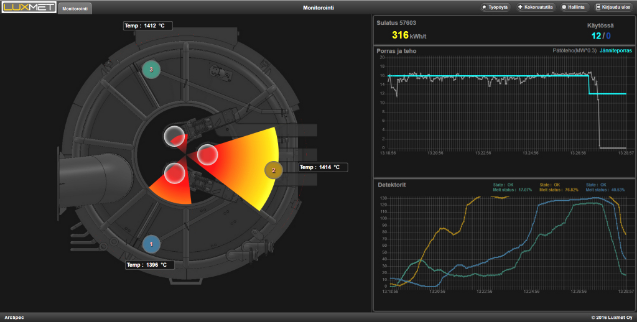 ArcSpec measures, shows, and analyzes the melting progression of the EAF hot spots and enables the optimal control of electrode power levels and other process variables.
On-line temperature measurement
TempSpec is a real-time on-line temperature measurement system for challenging high-temperature metallurgical processes. Gain more control over your process.
Everything as a service
We offer all of our products also as a turnkey service. Our services can consist of an assessment period prior to any final decision. All our products can be offered as a continuous service, including use and maintenance of the system.